Ashland KY Court Reporters & Video Court Reporting Services
(859) 270-2940
Are you spending too much time trying to locate experienced Ashland KY professional court reporters and setting up video depositions in the Ashland, Kentucky?  Taylor Court Reporters KY will assist you with booking conference rooms, court reporters, interpreters, and legal video deposition services in Ashland, Kentucky and the surrounding Boyd County, Kentucky area.
With our forty-plus years of experience, we bring the technology, know-how, and convenience of a one-stop approach to all your litigation needs.  Make one call to Taylor Court Reporters KY and we'll take care of the rest.  Taylor Court Reporters Kentucky offers you, professional court reporters, real-time court reporters, E-Transcript, deposition conference rooms, and legal transcription services.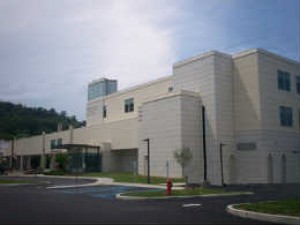 Taylor Court Reporting Provides the Following:
Deposition services, court reporters, legal video deposition services, conference rooms, interpreters, accurate and timely transcripts
Taylor Court Reporting Kentucky is headquartered in Louisville, Kentucky with conference rooms and court reporters in Louisville KY and Lexington KY.  
Office Numbers:  
Telephone: (502) 671-8110 
Facsimile: (502) 671-8116
Business Office Address: 
Taylor Court Reporters KY
2901 Six Mile Lane 
Louisville, KY 40220
Louisville KY Court Reporters Office Address: 
Taylor Court Reporters KY
312 S 4th St #700
Louisville, KY 40202
Lexington KY Court Reporters Office Address:  
Taylor Court Reporters KY
2333 Alexandria Dr
Lexington, KY 4050

4
This work is licensed under a
Creative Commons Attribution 2.0 Generic License
.