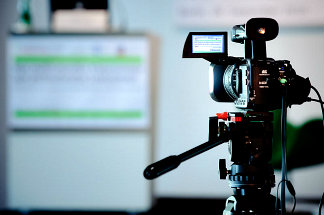 Taylor Court Reporters Kentucky uses state-of-the-art digital video cameras with high definition technology. Our video recording system allows for hours of continuous recording without interruption, so you can proceed with your examination without the annoying "5-minute" warning or changing tapes every hour.
All video production is done in-house with only the best in video technology to create, edit, and produce professional litigation support. Our high-quality, high definition video is delivered to you in DVD format with video-to-text synchronization.
Video-to-text synchronization is achieved through use of West Law's Publisher software. Once you have your DVD, West Law makes it easy for you to create video clips for presentation to clients, mediators or juries. Just clip, paste and push the play button. For detailed instructions, visit the West Publisher User's Guide.