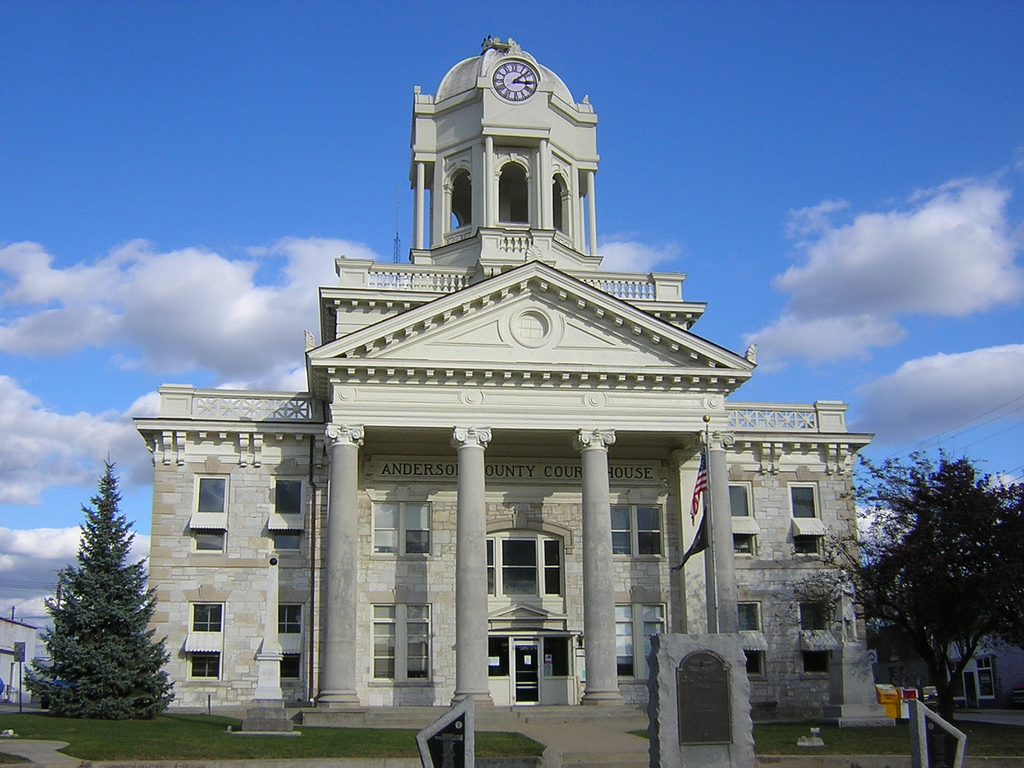 Anderson County Circuit Court  
Hours of Operation
Monday: 8:30 a.m. - 5 p.m. 
Tuesday: 8:30 a.m. - 5 p.m. 
Wednesday: 8:30 a.m. - 5 p.m. 
Thursday: 8:30 a.m. - 5 p.m. 
Friday: 8:30 a.m. - 5 p.m. 
Lunch: 12 - 1 p.m. - Closed daily
Address
Anderson County Courthouse
151 S. Main St.
Lawrenceburg, Ky. 40342
Phone Number
Parking
A parking lot is available behind the courthouse.
Information for Patrons
Handicapped parking is available beside the courthouse. The courthouse is equipped with an elevator.
Forms of Payment
Cash, cashier checks or money orders.
Services
Lawsuits in which the amount of money in controversy exceeds $5,000 and over are filed in the Circuit Court jurisdiction. Dissolution of marriage, adoption actions, child custody actions and felony criminal actions are filed in Circuit Court. Lawsuits less than $5,000, small claims actions (up to $2,500 amount claimed) domestic violence, probate matter, traffic and misdemeanor actions are filed in the District Court jurisdiction.
RESOURCES
Helpful Legal Links:
Taylor Court Reporting Kentucky is serves clients across the nation with 
NO TRAVEL FEES
.
Deposition services, Lawrenceburg, Kentucky, court reporters, legal video depositions. accurate, and timely transcripts.