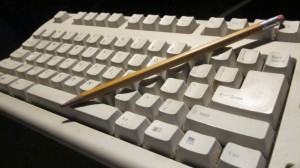 Taylor Court Reporters KY, with offices in Louisville, KY and Lexington, KY, has the experienced and knowledgeable court reporters ready to transcribe your interview recordings, whether business or legal. We have extensive experience working with Fortune 500 Companies, reporting and transcribing contract  and labor negotiations, arbitrations, meetings, pre-employment, and employee interviews.  Attorneys turn to us to transcribe witness interviews, trials, and more. Taylor court reporters work with a variety of analog files, including: audio cassettes, videotapes, micro cassettes, and more. We may convert these analog files to digital files for transcription using such formats as: MP3, WAV, Real, Windows Media, and more. Your original media remains intact and is returned to you in its original format.  Your audio and/or video files can be mailed, emailed or shared with us in the cloud. By outsourcing your transcription needs, you have time to do what you do best, so leave the rest to us!
Need some direction getting started sharing your transcription projects with us, call or email us today.  Our staff will give you instruction and answer all your questions.  We'll help you comfortably make the shift from in-house to outsourced transcription.
If you have business tapes, interviews, meetings, videos, and other recordings you would like transcribed, please contact Taylor Court Reporters KY for all your transcription needs.  Your digital files are transferred electronically, so distance is never a problem.
Member:
National Court Reporters Association
Kentucky Court Reporters Association