Owensboro KY Court Reporting & Video Depositions
(502) 671-8110
Taylor's Kentucky Court Reporters don't want you spending too much time trying to find qualified, experienced professional court reporters and video court reporting services in Owensboro KY.  Taylor's Kentucky Court Reporters offer you e-Transcripts, PDF transcripts, hard-copy transcripts, word index pages, and professional video services.  When booking assignments with Taylor's Kentucky Court Reporters, we will assist you in booking conference rooms, court reporters, interpreters, and video deposition services in Owensboro, Kentucky, the Daviess County, Kentucky area, as well as Kentucky statewide.  
Taylor Court Reporting KY has the experience you need, over forty years, serving the legal community.  We constantly strive to bring you the convenience of a one-stop approach to all your litigation needs.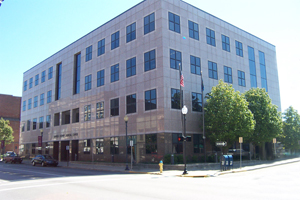 Daviess County Kentucky Circuit Court Clerk
Daviess County Kentucky Local Circuit Court Rules
Temperature and Weather Owensboro, Kentucky
Current Time Owensboro, Kentucky
Hours of Operation:  M – F 8:00 a.m. to 4:00 p.m.
Parking:  Area parking garages and limited on-street parking meters
Owensboro, Kentucky Visitor Information
Taylor Court Reporting is ready to assist you in arranging the following:
Owensboro KY court reporters, Owensboro KY video deposition services, Owensboro KY conference rooms, interpreters, real-time court reporters, and so much more.  Taylor's Kentucky Court Reporters will provide you with accurate and timely transcripts
Taylor Court Reporting Kentucky has offices and court reporters in Louisville, KY and Lexington, KY.  Taylor Court Reporting KY serves clients Kentucky statewide and across the country.  Travel fees may apply.
[/fusion_builder_column][/fusion_builder_row][/fusion_builder_container]