Where to Dine, Where to Stay & What to Do
Taylor Court Reporting Kentucky are your Louisville Kentucky Court Reporters & Video Deposition Firm.  Our Court Reporters cover Louisville Kentucky and the surrounding Jefferson County Kentucky area, with coverage statewide.  Our Kentucky court reporters and deposition videographers offer you the highest quality court reporting services in Kentucky, bar none. Clients can expect options in transcript formats, like large or condensed transcript in hard copy or electronic format.  We offer E-transcript with hyperlinked, OCR exhibits.  Call Taylor Court Reporters KY today for all your Kentucky court reporter needs!
Louisville, KY is on Eastern Standard Time & Daylight Savings Time.
CITY OF LOUISVILLE KENTUCKY INFORMATION 
How do you pronounce "Louisville"?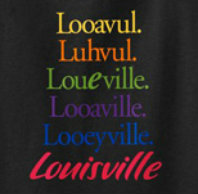 LOUISVILLE KENTUCKY HOTELS
Econo Lodge Downtown Louisville
Fairfield Inn & Suites Downtown Louisville
Hampton Inn Louisville Downtown
Residence Inn Louisville Downtown
SpringHill Suites Louisville Downtown
Louisville, KY Airport Hotels with Shuttle Service
 Downtown Restaurants
Louisville Attractions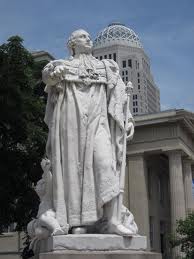 The City of Louisville was founded in 1778 by George Rogers Clark and is named after King Louis XVI of France. Statue of King Louis XVI at the corner of 6th and Jefferson Streets in downtown Louisville.
Louisville is home to the world's biggest baseball bat. Louisville Slugger Museum is located at 800 West Main Street in downtown Louisville.
Muhammad Ali was born Cassius Marcellus Clay Jr. on January 17, 1942 in Louisville, KY.  The 

Muhammad Ail Center

is located at 144 North 6th Street in downtown Louisville.
Near downtown, the Old Louisville neighborhood is the largest Victorian neighborhood in America.
"Happy Birthday to You" was written by sisters Mildred and Patty Hill in their Louisville kindergarten class. Originally called "Good Morning to You," it was later changed to this tradition birthday anthem.  Warner Music Group currently owns the copyright to the "Happy Birthday" song.
The Cheeseburger originated at Kaelin's Restaurant on Newburg Road. In 1934, Margaret Kaelin's husband asked her to put a slice of American cheese on his hamburger and the legend was born.
Louisville's Main Street has the second largest collection of cast-iron storefronts facades, only New York City has more.
The Official Seal of the City of Louisville reflects its history and heritage – the fleur-de-lis represents French aid given during the Revolutionary War, and the thirteen stars signify the original colonies