E-Transcript | Publisher Bundles | iBinder Repository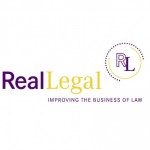 Taylor Court Reporters of Louisville Kentucky uses the best, the original and industry-leading line of transcript technology, Westlaw/RealLegal's E-Transcript, delivering electronic transcripts to your email's inbox. RealLegal E-Transcript was the first, and remains the best, of these transcript technologies.  Everyone  has  heard of E-Transcript and its PTX format.  We don't stop with the E-Transcript, we go further.
Taylor Court Reporting brings you the newest transcript technology, E-Transcript Publisher Bundles. Publisher Bundles are E-transcripts with hyperlinked exhibits.  After we scan your exhibits, we hyperlink each exhibit within your electronic transcript for easy viewing.  After scanning and hyperlinking your exhibits, we OCR each page of your exhibits, creating and generating an exhibit  with a keyword  index.  Publisher  Bundles  are  an E-Transcript upgrade with the new file designation of PTZ.   You'll need to download the newest  viewer to view these Publisher Bundle PTZ files, but the viewer also reads the older PTX  version of E-Transcript.
Download the new E-Transcript Publisher Bundle Viewer now to view PTX and PTZ files.
Publisher also Bundles and syncs your video deposition files to your E-Transcript, creating a powerful tool for the litigating attorney.  Now you can clip and paste portions of the synced video to create powerful presentations to a jury, client, arbitrator, or members of your team.
Taylor Court Reporters will upload your deposition transcript to its iBinder Internet Repository, so whether you're at home, or the road, or just can't put your hands on that transcript, you're never further away than the click of a mouse.
RealLegal offers free technical support for all of its software.
To ensure you get the most out of RealLegal software, please don't hesitate to contact RealLegal with questions, problems, or suggestions.
Software Support
You may also download the following:
Taylor Court Reporters are ready to answer your questions and walk you through each application, so call us today.  We're always happy to help!