Perry County, Kentucky Court Reporters | Legal Video Deposition Services
Let the professional staff at Taylor Court Reporters KY assist you in booking qualified, experienced, professional court reporters and legal videographers in Hazard, Kentucky and the surrounding Perry County, Kentucky area. With our forty-plus years of service to the legal community, Taylor Court Reporters KY has the highest approval rating for costumer satisfaction anywhere in Kentucky, so call us today so we may assist you with booking professional court reporters, deposition conference rooms, videoconferencing, and video court reporting services.  
Let the history and experience of our forty-plus years go to work for you! Our professional office staff is waiting for your call so they can bring the convenience of a one-stop approach to all your litigation needs.  Call Taylor Court Reporting KY today and we'll get to work for you!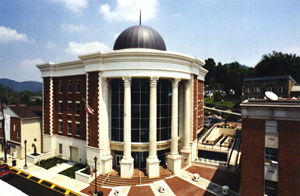 Perry County, Kentucky Circuit Court ClerkPerry County, Kentucky Local Circuit Court Rules
Hazard, Kentucky Temperature and Weather
Hours of Operation: M – F  8:00 a. to 4:00 p.
Hazard, Kentucky Visitor Information
Taylor Court Reporting is happy to assist you with the following services: 
Deposition services, copy/scan documents, real-time court reporters, legal video deposition services, conference rooms, videoconferencing, and so much more.  Inquire today!
Taylor Court Reporting KY is headquartered in Louisville, Kentucky with offices and court reporters in Louisville KY and Lexington KY.  Taylor Court Reporters KY serves clients across the nation as well as across the Commonwealth of Kentucky.