Catlettsburg KY Court Reporters & Video Deposition Services
(502) 671-8110
With our forty-plus years of experience, we bring the technology, know-how and convenience of a one-stop approach to all your litigation needs.  Make one call to Taylor Court Reporting Kentucky and we'll take care of the rest.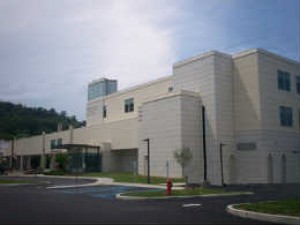 Boyd County Judicial Center
2805 Louisa Street
Catlettsburg, Ky. 41129
Mailing Address:
Boyd County Courthouse
P.O. Box 688
Catlettsburg, Ky. 41129
Phone Number: 606-739-4131 or
606-739-4132 or 606-739-4133
Hours of Operation:  Monday through Friday: 8:30 a.m. to 4:00 p.m. EST
Parking:
There is ample parking in front of the judicial center and across the street by the Boyd Courthouse Annex.
Taylor Court Reporting will provide the following: 
Court reporting services, court reporters, legal video deposition services, assistance in booking local conference rooms, interpreters, accurate and timely transcripts.
Office Numbers: 

 
Telephone: (502) 671-8110 
Facsimile: (502) 671-8116
Mailing & Billing Address: 
Taylor Court Reporting Kentucky 
2901 Six Mile Lane 
Louisville, KY 40220
Louisville Court Reporters Office Address:

 
Taylor Court Reporting Kentucky
312 S 4th St #700
Louisville, KY 40202
Lexington Court Reporters Office Address:

  
Taylor Court Reporting Kentucky
2333 Alexandria Dr
Lexington, KY 40504
This work is licensed under a
Creative Commons Attribution 2.0 Generic License