Leslie County, Kentucky Court Reporters | Legal Video Deposition Services
(502) 671-8110
Are you trying to locate qualified and experienced professional court reporters,  legal videographers, and a deposition conference room in Kentucky but not having any luck? Let the professional staff at Taylor Court Reporters KY assist you with all your court reporting service needs. Taylor Court Reporters KY can provide you with professional court reporters,  deposition conference rooms, interpreters and legal video deposition services in Hyden, Kentucky, we also cover the surrounding Leslie County, Kentucky area.  Travel fees may apply.
Taylor Court Reporters KY is tops in costumer satisfaction and with our forty-plus years of experience, we bring a one-stop approach to all your litigation needs.  Make one call to Taylor Court Reporting KY and let our professional and friendly staff walk you through setting up your next deposition anywhere in Kentucky.  One call to Taylor Court Reporting KY and we'll take care of the rest.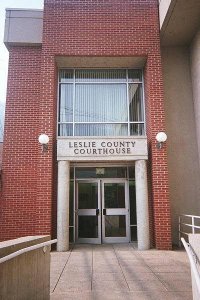 Taylor Court Reporting Provides the Following: 
Court Reporting and litigtion services, real-time court reporters, legal video deposition services, conference rooms, videoconferencing (in some KY locations), accurate and timely transcripts
Taylor Court Reporting Kentucky is headquartered in Louisville, Kentucky with offices in Louisville KY and Lexington KY. We serve clients across the state and across the nation.